Blogging 101 Day 15: That's a Wrap!
Thanks for joining Learning the Fundamentals. We hope these two weeks have been useful, and that your blog, confidence, and audience have all grown!
We'd love to know what you thought of this course, so we can keep improving what we offer to best support you — would you mind answering three quick questions?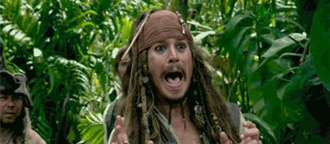 Its Over!
After fourteen assignments, Blogging 101 is over, which means this blog has graduated and would now be moving on to the next workshop or may be not. So, what's next?
First there are still those pending assignments from Writing 101. Need to focus on them. But then, there were times when I got tired of writing on pre-determined topics. So who knows? Maybe I'll just take a break and continue blogging about stuffs other than workshops for a while. Or I might start posting these completed assignments on a particular day.
As for the wrap up, we were asked to answer three questions. So shall we begin?
Q1. Do you feel better equipped to blog with wordpress.com?
As I mentioned in a previous post, this isn't the first time I've taken this workshop. But when I did, this one indeed helped me get familiar with the whole blogging thing. I would highly recommend it to the newbies just starting their first blog.
Q2. How likely are you to take another Blogging U course?
Very likely. I may not do it continuously one after the other. But I will surely sign up and participate in another course.
Q3. Any feedbacks?
Just one. While I was participating in this course, I missed The Commons. It was a great way to make friends and gain a strong support system. I wish Blogging U would revive The Commons.
That's it for now. Let's meet in another course.
See ya!